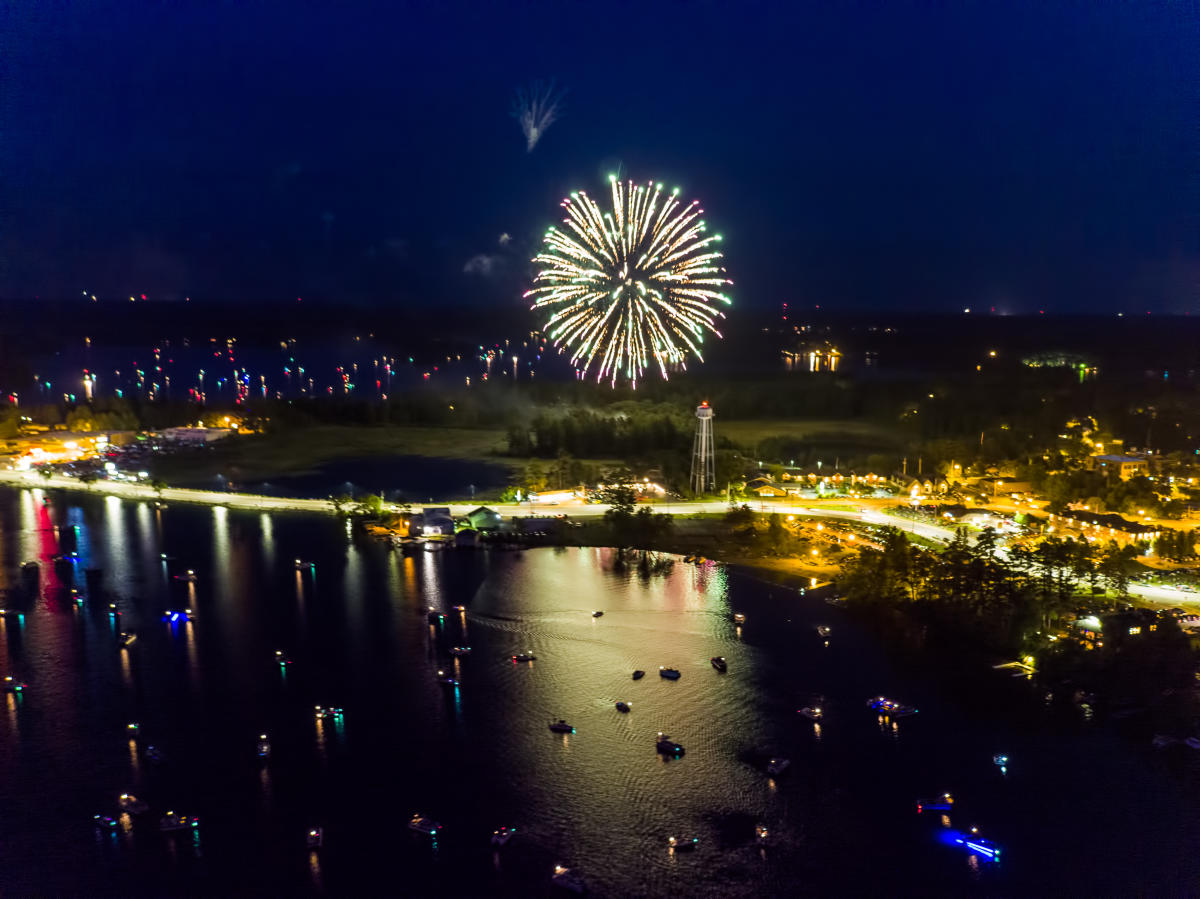 Gradual bud and bloom and seedfall speeded up
are these mute explosions in slow motion.
From vertical shoots above the sea, the fire
flowers open, shedding their petals. Black waves,
turned more than moonwhite, pink ice, lightning blue,
echo our gasps of admiration as they crash
and hush. Another bush ablaze snicks straight up.
A gap like heartstop between the last vanished
particle and the thuggish boom. And the thuggish
boom repeats in stutters from sandhill hollows
in the shore. We want more. A twirling sun,
or dismembered chrysanthemum bulleted up, leisurely
bursts, in an instant timestreak is suckswooped
back to its core. And we want more: red giant,
white dwarf, black hole dense, invisible, all in one. -(May Swenson, "July 4th")
Even the most amazing fireworks you've ever seen in your life replete with dizzying arrays of light and sound and M-80 sonic boom that command every second of your attention and imagination,
will pass
and become a distant memory.
Forgotten by you
and everyone else who was there to witness and celebrate.
Go make you art. Not because you want to be remembered. But because in that exact moment in time, you loved something so much that you just had to make it and share it with all of us.